🛣️🔍 External Inspection of RN 31 Viaduct near Compiègne
Here are some photos from a recent external inspection mission on the RN 31 Viaduct, a crucial step in ensuring the longevity of road infrastructure.
👷‍♂️ Project Manager: Eurovia 🏢 Client: DIR Nord
Our NextRoad team successfully completed this mission by providing the following services: 1️⃣ Density Control with PaveTracker. 2️⃣ Asphalt Sampling followed by Laboratory Analysis: Samples were collected and subjected to rigorous laboratory analysis to ensure the quality and compliance of the materials used. 3️⃣ PMT (Mean Texture Depth): Used to evaluate the macrotexture of a pavement surface, it involves determining the average height of the texture by filling voids with a predetermined volume of specific glass beads, which are distributed in a circular pattern.
The RN 31 Viaduct, an impressive 2,143 meters long, is a crucial roadway in Picardie, accommodating nearly 20,000 vehicles daily.
The project took place on September 6th and 7th, 2023.
We would like to thank our NextRoad North East agency for the quality of their services and their daily commitment to making our road infrastructure safer and more sustainable.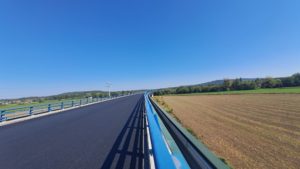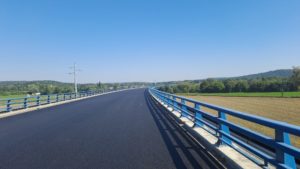 Join us on LinkedIn: https://www.linkedin.com/company/nextroad/